Ciara's Oscar Look Started a Heated Debate Online, and the Star Clapped Back in a Powerful Way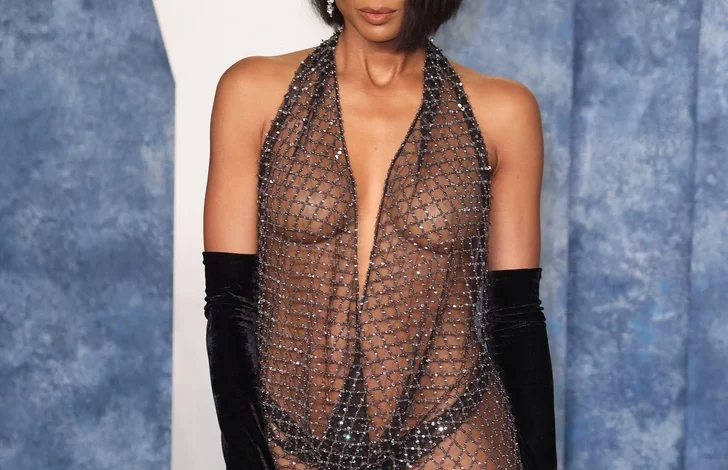 Ciara, 37, is known for her fabulous style and trend-setting outfits. But some people criticized her daring 2023 Oscar look, saying that she took it too far this time. The singer, however, had the smartest response to these trolls, and her reaction made us admire her even more. We think that Ciara is gorgeous inside and out, and we can't wait to see her future red carpet looks.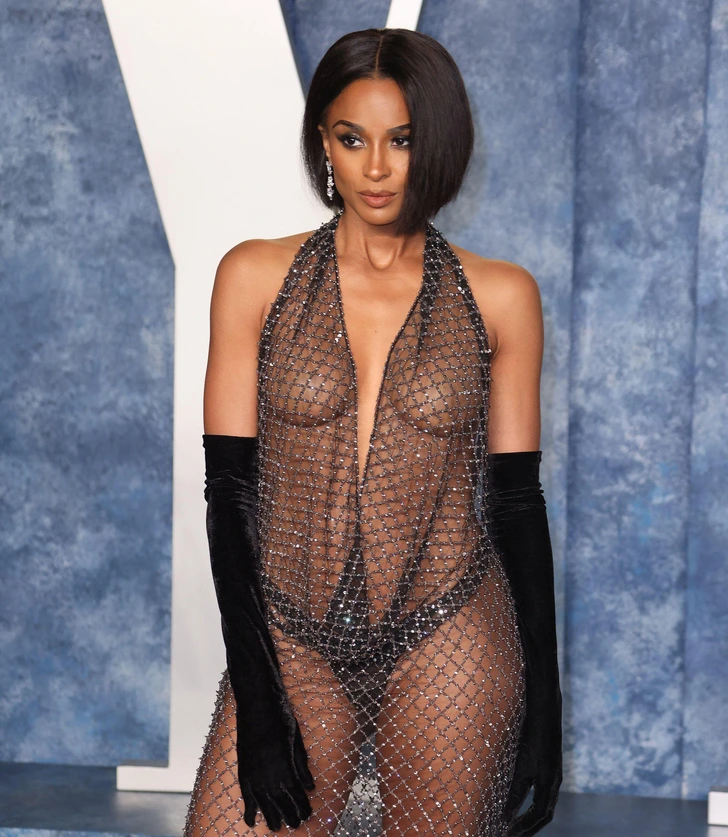 All eyes were on Ciara during the Oscar party, as she looked stunning in her see-through, crystal-embellished, halter dress with a plunging neckline. Given that her black thong was visible through the sheer, backless dress, some people deemed her outfit to be too revealing.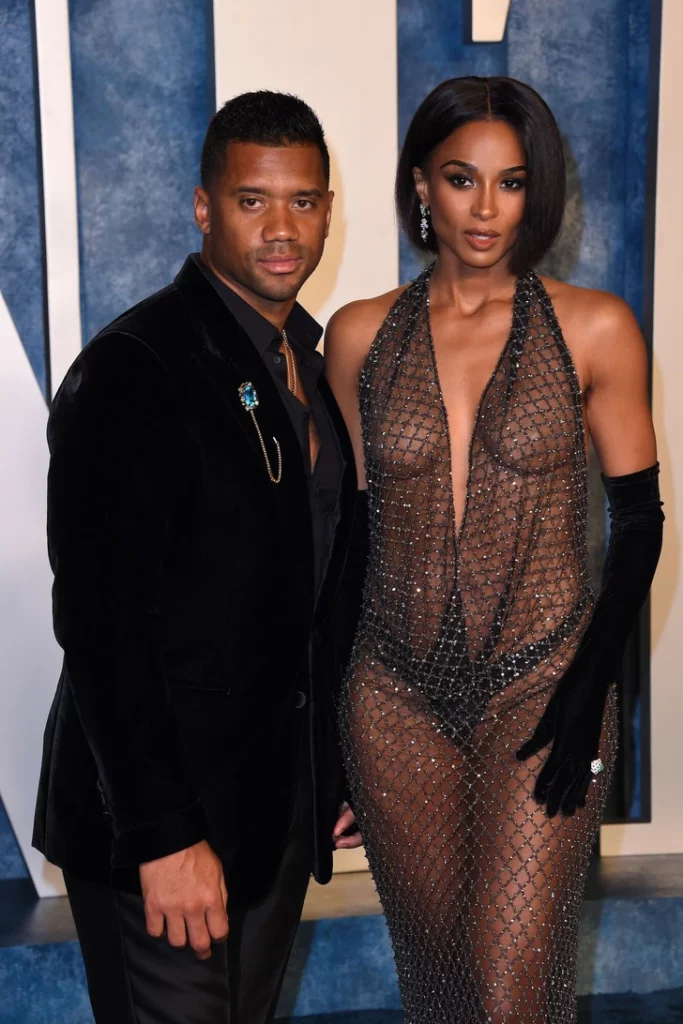 While many fans gushed over how gorgeous the singer looked, it was a question on Twitter that started a heated debate about Ciara's choice of outfit.

Someone tweeted ''Is this ok for a 'married woman' or no?'' And many people gave their opinion on whether they thought her dress was appropriate for a wife and mother, or not.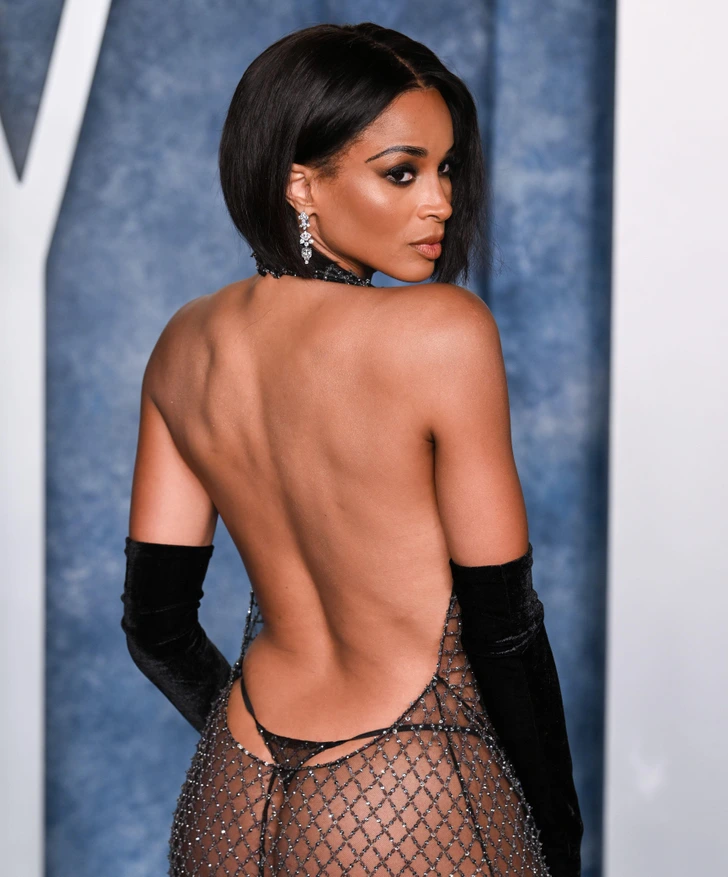 For example, one person replied, "It's not her style." While another came to the singer's defense and wrote, ''Doesn't matter what you or we think, only what she thinks.''
The person who originally asked the question then added, ''What if her husband didn't approve? Still only matters what she thinks?''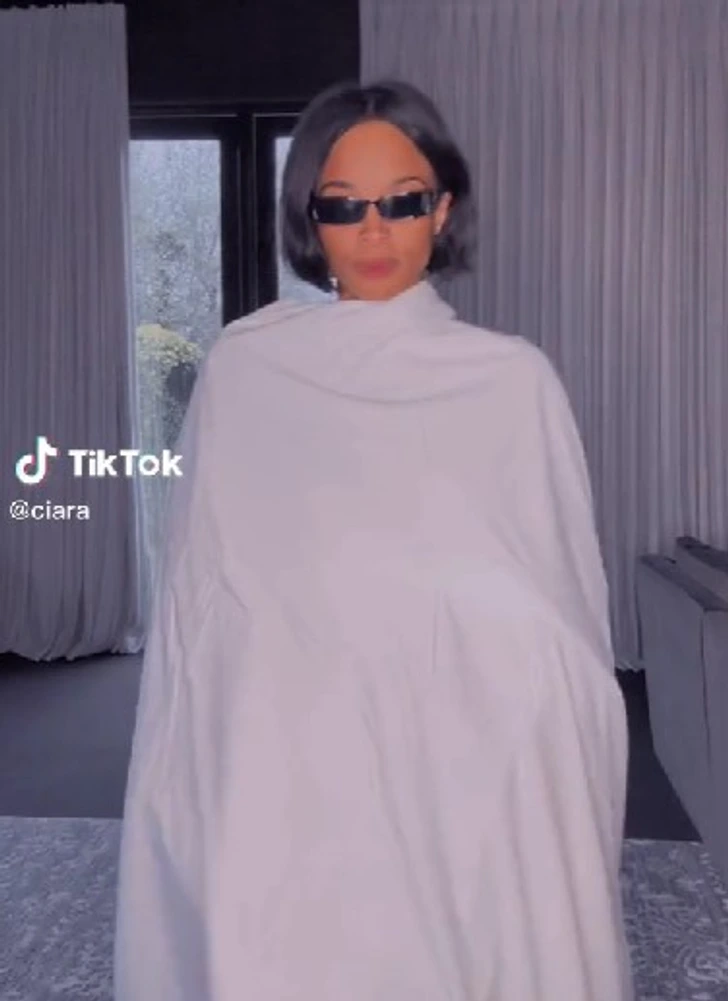 A few days later, Ciara made a TikTok video as a reaction to the backlash she'd been receiving. She chose to throw in a little sarcasm and add humor to the whole situation.
In the clip, the star's body was entirely covered from head to toe in what looked like a bed sheet. She finished the whole look with a pair of dark sunglasses. She added text on the video that said: ''POV: How I'm pulling up to Vanity Fair next year,'' and accompanied her statement with a cry-laughing emoji.